MB ACADEMY is the brainchild of Ms BHAWNA GUPTA Established in the year 2021, MB ACADEMY stands out among other coaching institutes due to its unique teaching and preparation methodology for ACADEMICS The uniqueness of MB ACADEMY has enriched over the years due to Ms BHAWNA GUPTA continuous involvement in teaching for the last years along with his exposure to the practical fields.
The main objective of MB ACADEMY is to provide quality education to aspiring students with commitment in every possible manner that helps them to achieve their career objective. The unique teaching methodology is designed in such a way that the students are involved in study and practice sessions with an exam-oriented approach rather than just following the curriculum. MB ACADEMY ensures that each and every session is conducted with utmost care, and every student who attends the classes learns the complete module with all possible techniques. The sole objective of each session is to extract the best out of students. The students also feel content about what they have learnt to perform better in various examinations.
MB ACADEMY does not wield a magic wand to make an aspirant achieve success overnight. In fact, it is the effective problem solving techniques and consistent question practice sessions that instill the required confidence in students aspiring for top competitive exams. This confidence in turn improves the potential of students in solving problems while writing the real exam.
In addition to the effective problem solving techniques and regular practice sessions, the bunch of question banks and comprehensive workbooks provided to students help them in getting a hands-on experience in solving questions during the real exams. Further, to help the students face the final stage of an exam i.e. the fear of exam, a team of experts is there to guide and improve their overall personality.
The detailed questions practice program, conducted by the institute on a regular basis, enables the students to experience the look and feel of exams before facing the real exams. Such mock tests help students improve their question selection ability, and perform their best in the real exams.
MB ACADEMY believes in its exam-oriented approach as it has helped many students achieve their goals, and earned the reputation among students as the most trusted brand for Academics coaching and guidance.MB Academy is unique coaching academy where the desire of the mentors as well as the academic directors is not to just provide the Education through a set curriculum where syllabus is done through a interactive responsive class method where cross table analysis of the childs vision on each topic is more important than the mere scores . The entire academic clander has been designed to have a co-holistic and holistic approach towards the development of childs personality. Special sessions are taken for life skills moral education and other such development skills in which the childs brain learns to act and develop comprehensive tools for the coming years. The value of Indian Morales are nurtured maintained through special sessions and training programs are given free of cost to kids to generate positive synergy and to develop their enterprise and skill. In todays world confidence is of upmost importance as in todays world when a child tries to become master of his own career and destiny the curriculum is just a part of his career the entire package of a childs personality involves various kinds of skills such as spoken confidence as well as skills to master ones own enterprise.
Mr. Amit Saxena is a graduate from Subodh college and a civil engineer who is an entrepreneur a true visionary and who has been trying his hands and not just his area but tries news genres. A co-founder at Mahendra Bhati Education Foundation strives hard to amalgamate his life skills to teach students around him about the importance of skills and enterprise he has always. Education Foundation was not for the monetary purpose for him he wanted to diverse these ventures and to provide education to the needy and less fortunate. Though we started in the worst of times for education setup his vision and his dedication was for starting something for the betterment of the society for this we started open library under which all the students from all the genres who are unable to afford books can come take the books from the academy for their personal use he even started covid shield education program under which students of CBSE board of 8th 9th and 10th will be provided free education whose both the parents have been taken away from the child due to covid. All these clearly show that MB Academy though a fresh beginner is about to stay for very long and the target is not a mere money-making machine but also providing a unique education platform to help the fortunate and less. So the entire team of MB Academy is dedicated to the best of education to students.
Founder and a true visionary and influencer Ms Bhawna Gupta has been into education sector for past 28 years and has been into various kinds of trainings and has been a true mentor .she was the academic director at focus IIT for various years and Mahendra Bharti Foundation is her brain child this Foundation was laid with the desire to provide excellence in education and to have an Academy which is student centric MS Bhawna Gupta took her education from Delhi University from Gargi College and then did her masters in various genres in fields of humanities . since the beginning of a career she has been into trainings and took up various campaigns to support the less privileged and always had the niche desire to create a platform where education can be provided and not sold . MB Academy is a think tank where education is completely student centric the child and teacher ratio is very less and at all times students concept and content is at all time in mind. Mahendra Bhartiya Foundation was launched in the year 2021. This Education academy is a centre where education is provided with the vision to develop concept and confidence of the child. Ms. Bhawna Gupta desires and is striving to develop language and concept and skills of the students at the centre as 360° holostic development is the motto of the Academy .Another most important usp of the Academy is highly trained and has years of experience to motivate . Apttitude is an asset of the child and each child is unique and should be always motivated to excel in what he evers his passions follow. A true mentor and eduactionist always nurtures the value and skill the child has into an entreprise. We at MBACADEMY are instigated to create leaders ..visioneres and true entrepreneurs. Mahendra Bhartiya Foundation is a conglomerate under its flagship MB Academy runs various kinds of educational ventures. We are here to provide excellence in education Your quest for Education par excellence ends here
Tailored knowledge transfer and capacity building services in highly specialised domains through accurate, in-depth and intensive tutoring, training and consulting.
Our Mission is to provide high quality education and childcare in a safe, respectful and inclusive environment that builds a foundation for life-long learning.
We believe that a happy child is a successful one. We are committed to providing a positive, safe and stimulating environment for children to learn, where all are valued. We intend that all children should enjoy their learning, achieve their potential and become independent life-long learners.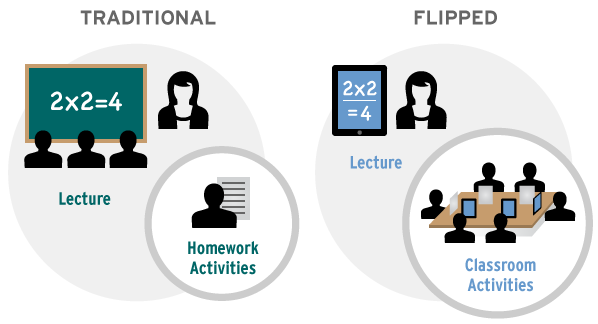 The main objective of MB ACADEMY through this methodology is to optimize time in class by dedicating it, for example, to meet the special needs of each individual student, develop cooperative projects or work on specific tasks which allows students to acquire key knowledge and skills through the development projects that respond to real-life problems.
Thinking-Based Learning (TBL)
MB ACADEMY has the goal of Thinking-Based Learning (TBL), developing thinking skills beyond memorization and, in doing so, developing effective thinking on part of the students Putting this methodology into practice does not only mean the exercise of inquiry by students, but convert it into useful data and information. According to several educators, the four great advantages observed with the use of this methodology are: 1.The development of critical thinking and creative skills 2.The improvement of problem solving abilities 3.Increased student motivation 4.Better knowledge sharing in challenging situations.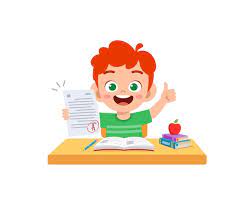 Performance of the students is regularly monitored through weekly Review tests, Monthly reports and parent meetings. Comparative reports are published every month which provides revised benchmark for the students.
Revision classes of selected topics are arranged regularly for the benefit of the students so that students can overcome their weaknesses as well as review the topic.